Daily Affiliate Income Snapshots From Our JVZoo Accounts
No Techy Skills Or Prior Experience Needed.
This Strategy Can Work For YOU As Soon As TODAY!
Read On To Learn How These
2 Affiliate Geeks Cracked The Code To Over $4 Million Online...
From the desk of: Omar Martin and Michael Cheney
Date:
Dear Fellow Affiliate,
Stop. The. Press.
Why?
Because... Affiliate marketing sucks (at least for most people).
You work your ass off to try and make good commissions but end up struggling just to get by with low (or no) commissions to show for it.
It's not easy out there;
Most affiliates are scrapping it out for a tiny piece of the same pie and using the same outdated strategies to get it.
It's like white noise and the marketplace is responding with apathy, inaction and rejection.
You need something different.
You need something new.
You need something which works.
Let's face it:-
You Don't Want To Get Left Behind, Using Ineffective And Old Strategies Which Don't Get You Commissions.
Suffering another day of $0.00 commissions, checking your JVZoo affiliate stats only to see "No Sales" and pouring blood, sweat and tears into campaigns which flat out don't work is not sustainable.
Doing what everyone else does is clearly not working.
The outdated strategies you're using are not working.
It sucks.
And all of this frustration and disappointment has caused an "affiliate uprising"...
Right now we're in the middle of a huge shift in the affiliate marketing landscape.
In the 23 joint years we've been making commissions online ($4,770,167.62 and counting) we have never witnessed turmoil, upheaval and chaos like this.
Seismic changes are happening with the "old guard" being left behind to die in the dust.
A new breed of ultra affiliates armed with new strategies are pioneering forward into a new promised land of opportunity taking all the spoils as they go.
It's happening right now.
This Chaos In Affiliate Marketing Will
Turn Some Affiliates Into "The New Rich"
And Leave Others Penniless...
Thousands of unfortunate affiliates just like you risk being left behind.
So the big question is;
How can you possibly keep up with all the rapid changes, chaos and new affiliate strategies being invented every day?
You can't.
But don't panic.
As Sun Tzu, the ancient Chinese warrior, said over 2000 years ago;
"In the midst of chaos, there is also opportunity."

Because as the bodycount of "dead in the water" affiliates stacks up higher every single day the new breed of ultra affiliates are cashing-in big time with the new breakthrough strategy we're about to share with you.
You see...
You have a choice which side you come down on but you need to make the leap fast because...
Because as the bodycount of "dead in the water" affiliates stacks up higher every single day the new breed of ultra affiliates are cashing-in big time with the new breakthrough strategy we're about to share with you. You see... You have a choice which side you come down on but you need to make the leap fast because...
This Is A Place Where The Pickings
Are Rich (And You're Invited)...
Look.
We didn't make $4,770,167.62 by accident.
We worked hard (for 23 years combined).
We made mistakes.
We found what worked.
We ran test after test and test.
And eventually, after countless false dawns, flash-in-the-pan successes and gut-wrenching disasters along the way it finally happened;
We created a winning strategy.
And the best part?
You Can COPY And PASTE This $4,770,167.62 Strategy Directly Into
Your Business...
Here's how;
It's time to stop tearing your hair out at those $0.00 daily commissions and do something about it.
You can shortcut right to top of the affiliate pile by taking this strategy which has been 23 years and $4,770,167.62 in the making.
Just swipe and deploy.
You can do this even if you're just starting out.
And to be ultra clear here;
Granted - having a list definitely helps. But it's not necessary (we'll come onto free traffic-getting methods in a sec).
The richest affiliates online don't have the biggest lists - they have the best strategy.
Like we do.
And while we cherish this strategy and make millions in commissions as affiliates it only accounts for around 40% of our online income.
The rest comes from selling products.
And this is where it gets really interesting:-
Because over the past 12-18 months we've noticed the same old affiliates doing great for us on our product launches but the little guys really struggling.
Then came the EUREKA! moment when we asked;
"What if we could give the world's affiliates our $4,770,167.62 commission-creating strategy so they could sell more of our stuff?"
Because quite frankly...
Everything You Know About Affiliate
Marketing Is Dead Wrong.
And by giving you our proven $4,770,167.62 strategy
you'll make tons more commissions
(including for our products).
It's a real win-win.
Now of course;
We want to get this into as many people's hands as possible which is why you're getting it here for a ridonkulously low price.
Why not free, you ask?
You need to have skin in the game.
If you're not able or willing to put a few greenbacks down to grow your own 6-figure commissions business then you're not the kind of person we want to hand this over to.
Here's a full disclaimer:
Buying Copy Paste Commissions Won't Change Our Lives. But It Will Change Yours.
You'll make great money applying this strategy.
We won't make any money selling this to you (we're giving away 100% commission to our affiliates).
But the side benefit to us is when you apply these $4,770,167.62 commission-creating strategies to promote our products we'll make more money too.
Everybody wins.
Everywhere Affiliates Are Raving About This NEW Money-Making Strategy...
"It literally changed everything about my business. I now work about 1/3rd as hard as I used to, and I've actually improved my commissions and income by about 40%!" - Ray Lane
"No fluff. I was able to get started immediately!"
Copy Paste Commissions is packed with new strategy after strategy.  My favorite one, "The Viral Bonus" is worth its weight in gold. Along with facebook traffic I have learned new and updated techniques to get a highly targeted subscriber list. Best of all it is super easy to implement and I was able to get started immediately after learning.

Brian Wilson
"No brainer. Pick it up now!"
Have you heard the saying the 'success leaves footprints'? Well how about $4million dollar footprints, would that appeal to you? Well that's what you got here with these 2 IM superstars. Michael and Omar are revealing their top secret methods and strategies here so to me it's a No Brainer. This is probably the best, most in depth, money-making teachings and training for this price that you'll ever see. Do yourself a favor and pick it up now!

Declan Mc
"The content is simply golden."
The content is simply golden. 2 chapters into the eBook made me realise what I was doing wrong in my promotions. If you really want to bring your business to the next level, I highly recommend that you get Copy Paste Commissions. I'm already implementing some of the strategies in the book.

Boon Kwang
"Powerul, step-by-step awesomeness!"
If I could use one word to describe what you're about to discover inside of Omar and Melinda Martin and Michael Cheney's Copy Paste Commissions, that word would be "Finally!". Yes Finally someone has shared a REAL strategy that you can implement immediately into your new or existing business that truly works! Their step by step system is so powerful that you could build your entire business by simply doing this stuff alone! Listen up... If you've been looking for a solution to transform your struggling efforts to getting favorable results and you want to turn that around starting today, you've come to the right place. Grab your Copy Paste Commissions membership today before these guys charge the correct price for this awesomeness!

Lonnie Robinson

Robinson Infomedia
"If you can copy & paste then you really can make BIG commissions."
I've just finished checking out Michael & Omar's Copy Paste Commissions and I have to say it REALLY IS Copy & Paste SIMPLE! If you can copy & paste then you really can make BIG commissions with this... Tt's soooo SIMPLE, and every single strategy works like a charm. I LOVE the members area, very well structured and step-by-step simple to navigate and follow! If you like affiliate commissions, and you like simplicity and speed, then you NEED this. Awesome stuff guys!

Dave Nicholson
"Buy it if you want to make real money."
If you are going to learn how to do affiliate marketing and you want to make real money (not just play at it as a hobby) then you need to learn from Omar and Michael. Why? Because I have seen firsthand how they cannot just send tons of traffic but snag tons of sales. Whenever they have promoted any of my offers I'm amazed at the flood of sale notifications that come in. To get both these guys give you their blueprint for this price is crazy. Buy it but please treat it like you spent $200 on it so you value the info, use it and profit from it!

Dave Gale
"Killer tactics to get you on the leaderboards."
As an affiliate marketer I'm always looking for new and better ways to promote. Michael and Omar's new Copy Paste Commissions includes killer tactics I've never heard of before. With just a few of these tips you can find your way on to the leaderboards with the best of them. Copy Paste Commissions is the kickstart you need to get there. Great work guys!

Pete Bruckshaw
"You NEED this in
your affiliate toolbox.."
"You NEED this in your affiliate toolbox.."

I have always seen Omar and Michael at the top of the affiliate leaderboards and now I know EXACTLY how they've been doing it. I went through the entire course in one day and I'm already setting up my campaigns. This strategy is BRILLIANT and it's so simple to do. You NEED this in your affiliate tool box!

Zora Blume
"Wow. Nobody else
is teaching this stuff!"
This product goes way beyond any affiliate tactics I've ever seen before. Wow. Nobody else is teaching this stuff!  If you apply the strategy Omar & Michael teach inside of Copy Paste Commissions, I know for a FACT that you'll start making more and more profits in your affiliate business, no question about it! These guys are the real deal.

Lee Parratt
"Brought in an influx of sales.
Try it for yourself!"
I've tested out one of the many affiliate tweaks in Copy Paste Commissions in a recent promotion - and it brought in an influx of sales... just as Michael and Omar predicted. Can't wait to try out the others, too. This plain WORKS. Try it and see for yourself.

Dr. Mani

TimeManagementTao.com
"Fantastic training. Super recommended!"
When Michael and Omar say something about affiliate marketing - I sit up and pay FULL attention. There are only a handful of marketers' e-mails that I actually subscribe to AND read... they are two of them! "Copy Paste Commissions" is a fantastic training, combining their many years of experience and multiple millions of dollars in commissions earned, to teach YOU everything that you need to be super-successful affiliate marketing. Nothing has been held back here, they are just giving you the REAL insider info on what makes you the maximum profits. I'm totally using several of these strategies in my promotions going forward and, if you're not, then you're not the best marketer that you can be! Super recommended.

Rob Temple

MarketingKickstart.com
"Very impressed. We recommend it to all."
We'll be recommending all our subscribers grab this, as it IS WHAT CLEARLY WORKS. We will be recommending our readers GRAB the Whole Package! Very Impressed at how much you guys have included. And a little gutted that we didn't think of creating this!

Si & Randy

Mediakettle.com
"Gets my highest recommendation.
You need this."
Here's why you need this! Omar and Michael have topped so many of my leaderboards I've lost count. They know how to make affiliate commissions and Copy Paste Commissions is their blueprint to copy what they do. Everything is laid out for you to just copy/paste/profit. If you want to learn how to be an 'Ultra Affiliate' these are the guys to learn from. This gets my highest recommendation as it's simply something you must own.

John Thornhill
"This will set you on track for a future of income success."
I must say the professionalism is as much as expected from Omar and Michael (outstanding!). Omar and Michael are my go to guys when it comes to cast iron affiliate marketing campaign strategies, there is literally nothing these guys don't know about the affiliate marketing business. After all they have made multiple MILLIONS in this business and that's what makes them the best at what they do. I recommend to anyone to pick this up today! Sit down with a coffee, grab a pen and pad and allow these two guys to set you on track for a future of income success! Seriously, your idea of earning commissions is the tip of the iceberg to what these guys can show you. In short.. It's awesome!

Dan Sumner
"Truly maximizes your sales."
Michael Cheney and Omar Martin have really delivered with Copy and Paste Commissions. A done for you affiliate marketing system that truly maximizes your sales. These Guys really are showing it all. Great product.

Derek Armson
"In-depth powerful strategies. No fluff."
Michael and Omar are constantly over delivering and this step by step training is surperb. They actually go in depth and reveal some  powerful strategies any level of marketer can implement. There were some great ah-ha moments and I definitely loved the way in which the content is delivered, extremely professional and most importantly how everything is organized and material is straight to the point, no fluff! So a great way to get started on making some big commissions in time for the holiday season also! Great job guys! The price is a complete steal, as they say "This is a no brainer!"

Ali Chowdhry
Finally - you are assured profit-producing success in affiliate marketing because you're going to discover:
A quick-start way to get your first $500 commissions super fast. (This is perfect for newbies wanting to hit the ground running.)
A battle-proven commission-creating template which is almost guaranteed to see you bag your first sales online. (Even if you're a stone-cold newbie with no clue, no list and no experience.)
Why hard-selling and talking about the product in your promos actually hurts your commissions. (And what you should do instead.)
A special way of "hypnotizing" people into buying through your link. (You can do this right out of the gate and it automatically gets you more sales.)
An almost unknown way to make your affiliate promotions get attention, get clicks and get sales. (You can implement this simple twist in a heartbeat and see instant commissions as a result of using it.)
This is a completely newbie-proof way to
get commissions, fast.  In other words...
This Is A True Shortcut To The Money.
Think about it... You do have an alternative course of action here and it's this; Go and spend time learning, applying and battle-testing your own affiliate strategies like we have. It's taken us 23 years.
And now you're getting every single one of the $4,770,167.62 commission-creating tactics handed to you on a silver platter including;
The big mistake most affiliates make when creating bonuses. (Just about everyone makes this deadly error yet by making a simple switch you can start raking in quick commissions easily.)
A secret insider strategy to multiply your commissions every time you promote something. (This one's staring you in the face and you'll love how easy it is to implement and start making money for you.)
The little-known "Hollywood" method to get more clicks and commissions every time. (HINT: It has nothing to do with video.)
The single most important tactic you must use to become a 6-figure affiliate. (If you need money fast you'll love this one because it's easy to master and cranks out commissions quickly.)
A stealth way to position your affiliate promotions which drives people into a fever-pitched buying frenzy. (This is super-easy to do - just watch what happens when you do it!)
And while this strategy is super-effective at filling your bank account we do need to be completely transparent with you here;
Making Money DOES Get Easier Than This
(But You'd Need A Shotgun And A Ski-Mask)...
Some people look at the money we make ($1m a year each in commissions) and think we're bank robbers.
We're not.
We've just developed a strategy which works.
A strategy which is so powerful it's destroying 99% of other affiliates in its path.
And now you have it your hands because you're going to learn;
The secret reason why 99.9% of affiliate promotions out there eat a donkey schlong. (And how to make sure you're not dining at THAT table.)
The 4 little-known "Impulse Factors" which motivate people to buy from you and how to activate them. (Warning: use these ethically otherwise we will need to hunt you down.)
Why it's a big mistake to listen to your prospects or customers. (There's a hidden reason this will torpedo your commissions, here's what to do instead.)
The weird-ass "Bruce Wayne" method which gets you more commissions. (Holy mackerel Batman you're gonna love this money-making method because it's easy, fast and effective.
Why most affiliates are doing "scarcity" totally wrong. (Forget everything you know about scarcity and urgency - there's an easier way to make money and this is it.)
By now you are probably desperate to get your hands on this and we can understand why...
You're Getting Your Hands on The Exact Same Methods Used To Make $4,770,167.62 in Commissions
It's all mapped out for you step-by-step and you're going to start raking it in fast when you discover;
The top secret psychology behind what makes people buy and how to use this to your money-making advantage. (Yes. You can capitalize on these "hidden triggers" - based on years of scientific research - to drive your commissions skyward.)
Word-for-word, the single most important phrase you should include in every affiliate promotion. (Knowing this ONE concept alone can result in thousands more dollars commissions for you.)
The #1 EASIEST way to win affiliate contests ever invented. (You won't believe how easy this is to implement - it gives you an instant money-making advantage over your competition.)
What's the best time to send out your promos? (Someone asked us this important question. Here's our answer.)
The secret psychological-twist which almost forces people to buy from you. (Implement this simple tactic and watch the commissions flood in. It's a doozy.)
But it doesn't stop there...
If You Can Follow Simple Steps
You Can Make Big Money With This
Because we're giving you every last money-making tactic we use to crush it on affiliate leaderboards including;
The "Indiana Jones" method which cranks out commissions like crazy. (It takes 59 seconds to do and can result in a whole bunch more sales for every affiliate promotion you run.)
A powerful free traffic method which instantly gets you clicks and commissions. (Perfect for you if you're just starting out and don't want to spend money on ads.)
A secret underground technique that lets you ethically "steal" traffic from a rich source of 1.49 billion prospects without paying one red cent. (Don't worry it's totally legit, and even if you're a beginner you can rake in easy commissions doing this.)
Why the richest affiliates aren't actually affiliates at all. (And how to follow in their footsteps by becoming a _______ yourself.)
A groundbreaking new discovery which lets even total newbies build prospect lists of 100000, 500000 and even more. (If you're having trouble getting people to your offers and want to turn it around fast and see the money this is for you.)
Are you starting to see how much money you can make by getting your hands on all this?
It's truly mind-boggling but don't hang around because we won't be giving all these secrets away at this price for long.
To be blunt...
Do You Want to Be a Quick Affiliate
or a Dead One?
You need to move fast on this and grab this before we close it down because the money is waiting for you here when you discover;
An amazing newbie-proof way to instantly "clone" 1000 new buyers every time you make a sale. (Perfect if you want to ramp things up fast and multiply your commissions in record time.)
The secret free Facebook strategy that can make almost any affiliate promotion a rip-roaring success. (This little-known tip is used by the top "players" online, costs nothing to implement and can easily add thousands of dollars a year to your bottom line.)
One of the single best ways ever invented to create hands-free commissions. (You are going to love this. Especially if you like to sit back and count the money as other people do the work for you.)
What the richest ultra affiliates on the planet know about how to promote that others don't. (And how to use this secret right away no matter if you just fell off the affiliate marketing turnip truck yesterday.)
How to make your first commissions online even if you're a knuckle-dragging, Neanderthal caveman from the Stone Age. (Here's a foolproof, step-by-step way to start getting an endless and unstoppable torrent of sales notifications.)
And vault-loads more besides including;
The one kind of newbie-friendly affiliate strategy to use if you absolutely MUST make $1000 in the next 30 days. Follow these simple steps directly to the money - it couldn't be easier.
Plus the two "Power Questions" you must always ask your prospects to get them off the fence and whipping out their wallets.
You'll never guess what they are but start using them and stand back in amazement as the sales flood in. And you'll also discover clever ways (used by some of the top affiliate marketers on the planet) to get attention in a noisy, crowded marketplace.
Some of these ways are a bit weird but they all work great.
But before you get your credit card out here we need to tell you...
Look.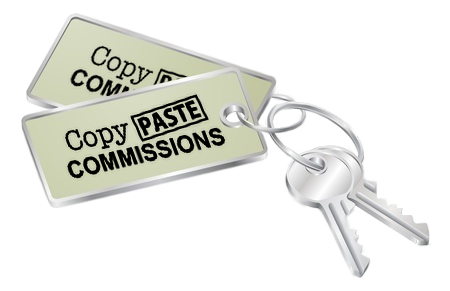 We're not pandering to the negative skeptics out there. Either you recognize we know our affiliate onions and can see the massive value in this, or you don't. We're handing you the keys to our entire multi-million dollar commissions system here.
You come in, grab it and you can make back your investment ten-fold in the first week alone.
But what we're not prepared to do is let negative-nellies, skeptics or douchebag-doubters into the secret Copy Paste Commissions "vault".
Either you're in or you're out.
You decide.

Omar & Michael, I Want To Copy & Paste This Commission Creating Strategy Into My Business
YES!

I've had enough of making tiny commissions and finally want to breakthrough to the big time.

YES!

I want you to show me exactly what to do so I can start making money with this as soon as today.

YES!

I want to discover the "newbie proof" paint-by-numbers process for cranking out commissions in a heartbeat

YES!

I want a simple system which works which you are giving me and will make money when I follow it.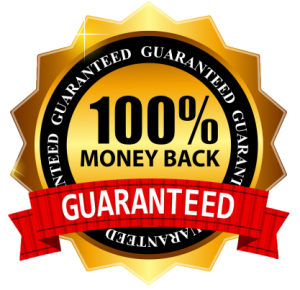 There is no risk whatsoever and I should grab The Copy Paste Commissions RIGHT NOW for just the small, ONE-TIME, ONE-OFF investment of just $19.95.
I have a FULL 30 Days Money Back Guarantee, and nobody is allowed to ask me anything or try to pitch me something else if I decide to ask for my money back.
100% Risk Free
Limited Time Offer:
Enough jibber-jabber.
The time to hesitate it through. No time to wallow in the mire. Come and light your commissions fire... See you on the "other" side.
Omar Martin, CEO
Higher Level Strategies, Inc.
Michael Cheney, CEO
Seniority.co.uk, Ltd.
P.S. With an offer this good we don't need a PS.
A Team With A Rock Solid Reputation